Save Up to 50%, Why Pay More...
Natural Undetectable and Non-Surgical Hair Replacement
Our Services | Arizona Hair Replacement
---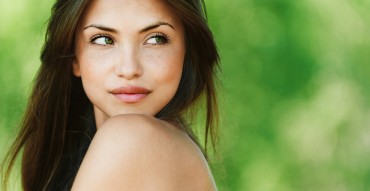 For many women, hair loss goes hand-in-hand with the loss of confidence and self-esteem, which can be devastating.  In today's culture, beautiful, healthy hair is closely linked to a woman's youth, personality, sex appeal and femininity. Having counseled and treated hundreds of women, we understand the importance of discreteness and looking great with natural, undetectable and non-surgical hair replacement.
.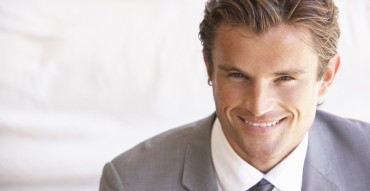 According to the American Hair Loss Association, by age 35, two-thirds of men will begin to see their hair lose some of its luster and by age 50, about 85% will have experienced a significant amount of thinning. Our dedicated hair restoration team will help find a solution to fit your individual needs without breaking your wallet. We will make sure you get the natural-looking hair restoration results you want. Call Arizona Hair Replacement today to start on the process.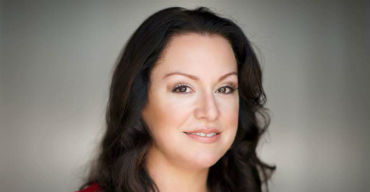 We offer advanced natural, non-surgical hair restoration treatment. With more than two decades dedicated to hair replacement, Arizona Hair Replacement is committed to helping every client feel welcome and comfortable with your diagnosis and treatment.  Our goal: make you look and feel great with a natural and undetectable head of hair.
Speak With the Owner Today (602) 326-0209
As Seen On:

---
Schedule a Free, Private Consultation

Find the Hair Loss Solution that is Right for You

Appear 10-15 Years Younger
What Our Clients are Saying
Michelle is always very friendly, professional and accommodating. I enjoy not only working with her but have received great services from her.
1730 E. Elliott Road, Tempe, Arizona
Arizona Hair Replacement
3225 W. Ray Rd #125
Suite #110
Chandler, AZ 85226
About Us | Arizona Hair Replacement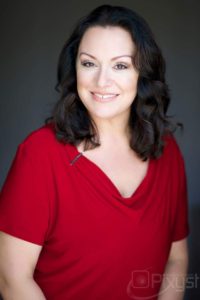 Michelle Carr Shagena is the driving force behind Arizona Hair Replacement.  With nearly 30 years experience in every phase of cosmetology, Michelle, a master stylist, has dedicated more than 20 years of her career to helping men and women address the challenges of hair loss.
Having owned and operated her own salon where she specialized in hair replacement as well as handling management responsibilities for many years at several of the nation's most-respected hair replacement companies, Michelle brings a depth and breadth of experience that is unmatched in the marketplace.
She surrounds her knowledge, resources and expertise with genuine warmth and kindness to ensure that every client's needs are addressed individually, professionally and strategically.
No cookie-cutter template here.  Michelle knows how deeply personal hair loss can be and dedicates herself to coming up with the right solutions for everyone she works with.

Call or email today for a free consultation.
As Seen on Channel 12 News
Hours:

Call By Appointment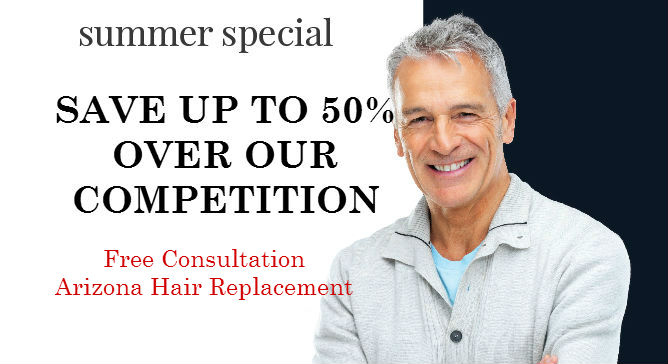 Why Choose Us
More than 20 years experience
Natural, undetectable and non-surgical
Locally owned and operated
Individualized, private consultation and application
Save up to 50% over our competitors
Satisfaction Guaranteed